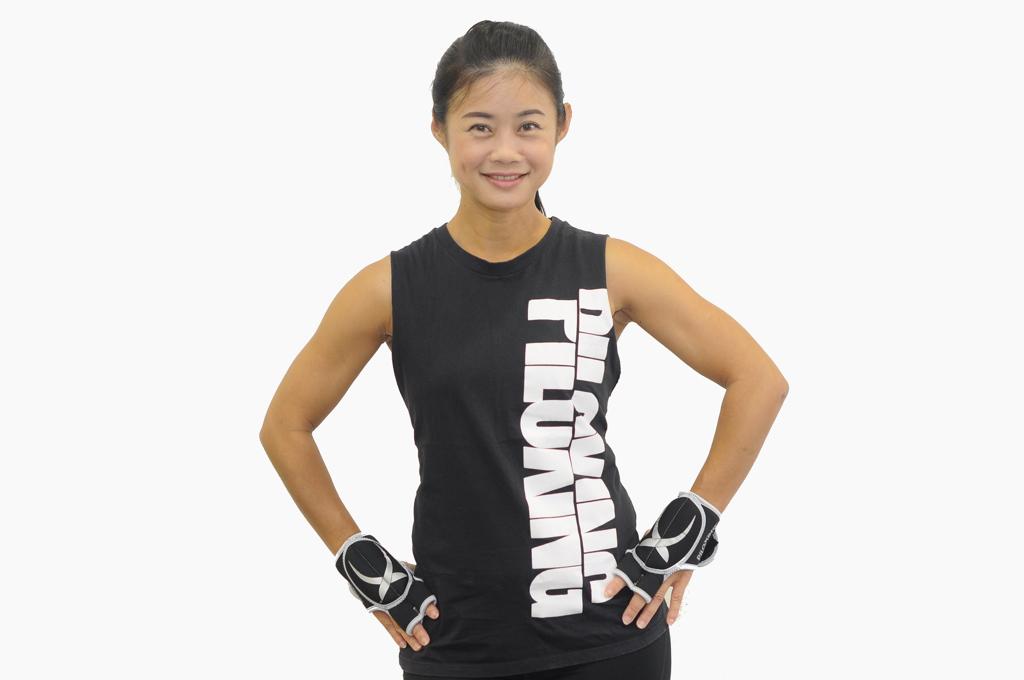 NANA YIP
Piloxing Instructor
Nana started working out during her free time in 2016 and has not stopped ever since. When she joined group classes back then, she felt happy moving to the music and was also more energetic from exercising. With a desire to spread this positive feeling to others, she decided to become an instructor. This brought her the passion to learn proper techniques and theories by taking up certifications, and has been teaching from the moment she became certified in 2017.
She wishes to assist her participants get closer to their goals in a safe manner, and considers it an achievement as long as they take a step forward, no matter what their goals are. She believes that everyone have their own limitations or constrains, so her approach to teaching is to encourage her participants instead of forcing or pushing them to reach a certain level. "When participants smile and feel happy, they have more energy to punch and kick and burn more calories."
Her motivation stems from seeing and hearing about improvements in her participants and when they bring their families and friends to join in her classes. As an instructor standing in front of everyone, she is able to see multiplied smiles and happiness radiating during the session.
Diploma in Mechanical Engineering

Strong by Zumba

Piloxing SSP

Zumba B1

Zumba Gold

MegaDanz

FightDo